Top Industries That Use Custom Gifts as Promotional Material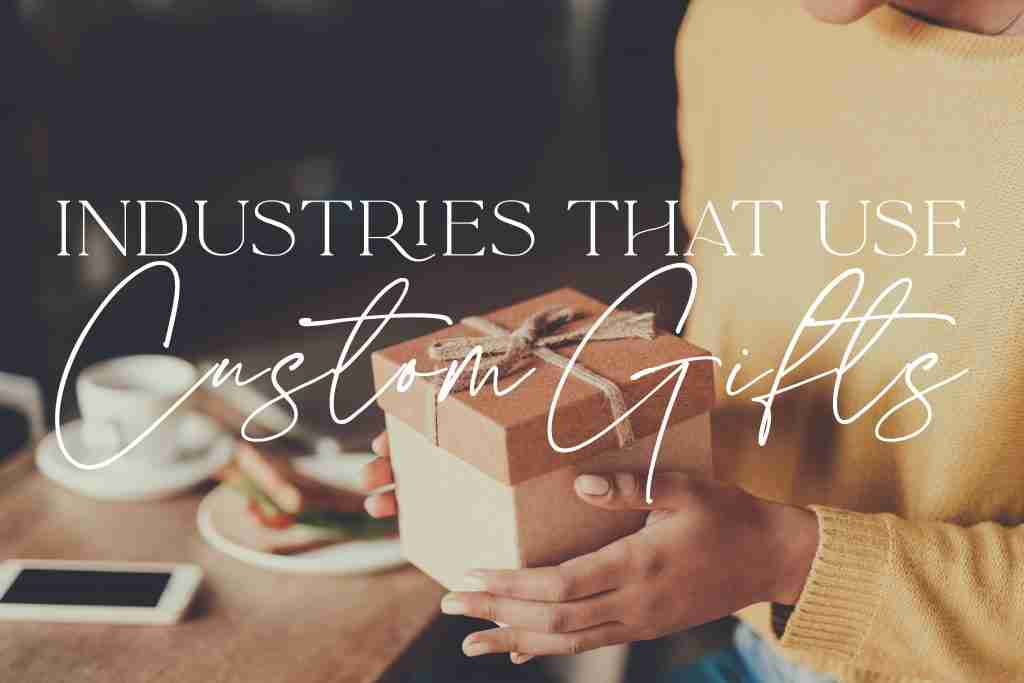 Regardless of the industry, marketing plays a crucial role in the growth and success of any company. This is where personalized promotional gifts come in handy. Customized gifts are an effective and affordable way to reach a wide audience and create meaningful connections. As a result, many industries utilize the products to promote their businesses.
The following are the top industries that have embraced the effectiveness of promotional products.
Non-Profit Organizations
Non-profit organizations always seek to bring attention to their cause and encourage people's participation. Most non-profits rely on donations, community support, and word of mouth to help them succeed in their mission.
Promotional gifts can also be very practical for spreading the word about the NGO's mission. The organizations can hand out items such as tote bags, tumblers, silicone wristbands, and hats for awareness campaigns.
Financial Sector
Financial institutions, including banks, credit unions, and investment firms, have steadily increased. As a result, the industry has seen a significant increase in competition.
Financial institutions invest in promotional items to advertise their brand and build client trust and loyalty. Often, banks use branded merchandise as incentives and rewards, such as for opening new accounts. The most popular items for financial institutions are plastic piggy banks, travel bags, and fidget spinners.
Educational Institutions
Schools, colleges, and universities place a great deal of emphasis on their brand image. Thus, the institutions understand the value of promotional items for promoting education-related products.
Promotional items can improve the interest levels of prospective students who may not have considered a particular school previously. 
Educational institutions can use promotional items at different events to help them stand out. School and college fairs, expos, seminars, workshops, and open houses are model events for displaying the items. 
Among the promotional items that educational institutions use include pens, bottles, notebooks, bags, and apparel. 
Real Estate
The real estate industry is growing exponentially. With over 3 million agents and over 86,000 brokerages in the U.S., standing out from the crowd is critical. Consequently, realtors choose to engage clients by offering promotional products.
Realtors use a variety of effective strategies, including housewarming gifts after purchase, thank-you gifts after a sale, and community events. Promotional gifts help community members get to know the realtors and consider them for their future real estate needs.
Real estate promotional items include keychains, calendars, letter openers, and many other items useful in household settings.
Healthcare Facilities 
Although healthcare is a universal necessity for everyone, competition between healthcare facilities exists. The facilities include hospitals, laboratories, clinics, emergency medical centers, nursing homes, and imaging and diagnostic facilities. 
Promotional gifts serve as a way for patients to remember the healthcare facility and recommend it to potential patients. A healthcare facility can also use gifts to support its services so that it can act as a useful tool if anything should happen.
Promotional products for healthcare facilities include custom ice packs, pill boxes, and first aid kits. 
Government
State government agencies, public offices in cities and counties, federal programs, and political candidates all fall under government entities that might want to use promotional gifts.
The government agency or candidate shares their name and message through custom gifts. As a result, the government representative creates a brand image and a relatable persona in the communities.
Popular items for the government sector include apparel, flags, bags, decals, ice scrapers, and stickers.
Using promotional products to advertise your business is one of the best ways to get your business out there. Whatever promotional items you choose to include, the return on investment will last for months or even years to come.
If you need suggestions for gift ideas, feel free to contact us at The Gift Architect for help finding the right products to make you stand out.