A Husband's Guide to Push Presents for Pregnant Wives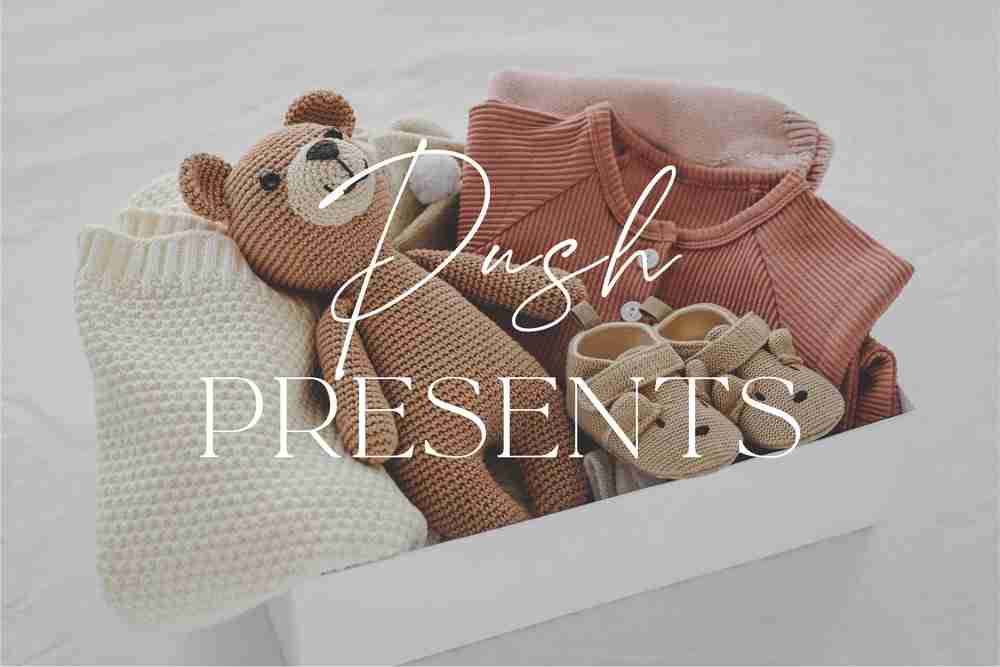 When a husband and wife plan to have a baby together, they will both become parents, but the mother is the one who gives birth to the baby. To celebrate the physical and emotional labor, many husbands treat their wives with a push present. A push present is a thoughtful gift that you would give just before the birth or once you return home from the birth.
As you plan some push present ideas, follow this guide to learn how a gifting service can help you present something special and appreciative.
Body Care Items
If a mother carries and gives birth to the baby, then her body will go through a lot of changes. A gifting service can help you put together a body care basket that helps a mother take care of herself after a baby is born. For example, if a mother worries about stretch marks, then a gift curator can select the best creams and lotions to reduce visibility.
You could help a mother pamper herself with face masks, foot lotions, and other items to make her look and feel good. A gift curator can complete a quick survey to find out more information and then select the most ideal products for your wife.
For example, some mothers lose hair after birth due to hormonal changes. A gift box with proper haircare supplies can supply items a mother needs. You do not have to do the extra research when a professional gifter can put the items together for you.
Jewelry & Luxury Items
Sometimes a push present may include something luxurious to mark the occasion. The gift could include a special piece of jewelry to mark a woman's journey into motherhood. Due to changes in a new mother's body, you may not want to purchase jewelry that can only fit specific areas like a ring.
A boutique gift service can help find you special and one-of-a-kind jewelry pieces. For example, you may seek a necklace with the new baby's initials in the design. A gift boutique can find exactly what you're looking for and accessories to go with the items.
Post-Pregnancy Plans
During pregnancy, your wife may have had situations in which she was limited in the things she could do and eat. Use a push present to celebrate the post-pregnancy changes and some of her favorite traditions. For example, you could seek out gift cards to her favorite restaurants or stores.
You could book tickets to a local show, movie, or event. The hectic lifestyle of a new parent could make the whole process a challenge. A gifting boutique takes the extra work out of your hands. A service can track down certain gift cards and gather them all into one special package.
Presentation
When you present a push present, you want to showcase the time and care you put into the present. You do not want to just gift a random item without any wrapping or extra thought. A big part of a gifting service comes in the form of a presentation. When you order gifts, you will not just receive a random package.
The boxes, wrapping, and filler paper can all reflect a specific theme. The theme could focus on new motherhood, babies, or just your wife herself. For example, you could choose a box theme in your wife's favorite colors. Elegant touches make the gift feel much more special. You can present the special gift right in the hospital and share a special moment together.
For more information on push presents and gift services, reach out to us at The Gift Architect. Our gifting service can help enhance the birth experience and give new mothers something personal to cherish along with their new baby.