Dos and Don'ts of Corporate Gifting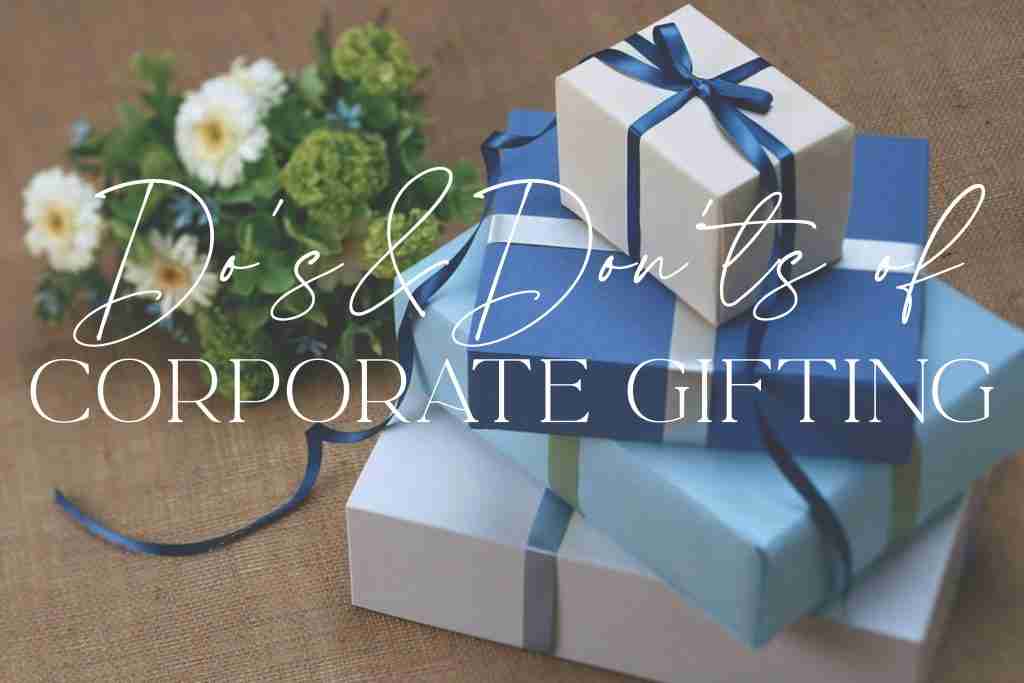 Corporate gifts are a meaningful way to show your appreciation to clients, strengthen your business partnerships, and build better relationships with clients and employees. Corporate gifts make an otherwise formal relationship more personal and make your company stand out. But while your intentions may be right, it's always possible that your gift may end up unused and unopened.
Consider the following dos and don'ts of corporate gifting for a lasting impression on your clients or employees.
Do Check Your Own and the Recipient's Gifting Policy
Companies have different rules around corporate gifting. Several organizations and industries have policies to avoid unethical behavior involving gifts. For instance, an organization may have a dollar amount threshold on acceptable gifts, while others may not allow giving or receiving at all.
You may be well versed with the gifting policies in your own company but not those of your clients and partners. While your intentions may be clear, a recipient can wrongly interpret your gift. Therefore, before gifting a client or partner, consult the company handbook or reach out to the Human Resources department.
Do Personalize the Gifting Experience
Personalized gifts create a long-lasting impression in the mind of the recipient. So ensure you are giving meaningful gifts by sending what people are interested in.
Although you are sending corporate gifts, it's essential to put your brand aside and focus on the recipient. Giving personalized gifts to your clients, partners, or employees shows what you specifically appreciate about them and how much you care. Ironically, putting your business aside may help your brand.
Not every gift has to be a work of art; a simple personal touch often does the trick. For instance, a handwritten note or name engraving on a corporate gift goes a long way. Learn about specific interests and hobbies to tailor your gift to the recipient's interests. You can also check on your client, partner, or employee wish list.
Do Show Appreciation Throughout the Year
You have 365 gifting opportunities in a year. Most people expect and receive gifts during the December holiday season. Sending gifts outside the holidays can help your business stand out.
For instance, Earth Day allows you to gift eco-conscious clients if your business engages in an environmentally friendly cause. Great timing of non-holiday gifts gives your business a chance to create meaningful connections with your clients, partners, and employees.
Don't Make It Purely Promotional
Your company logo might be a great way to make your brand memorable, but branding a gift may appear inauthentic and generic rather than thoughtful. Moreover, many customers may not want to display or wear items with a logo.
Converting gifts into promotional materials may have the opposite effect of turning people away from your business. So let your gifts be gifts and leave your promotional materials for a more appropriate occasion. But if you must brand your gift, make sure it's classy and not overbearing.
Don't Compromise on Quality
A budget is essential when running a business. Setting a budget for corporate gift-giving is essential to avoid overspending. However, a budget is not a reason to lower the quality of gifts, even if you have many recipients. Underspending might give your recipient the impression that their contributions are not appreciated.
The growing popularity of corporate gift-giving has not only added excitement but can also be stressful. Thoughtful gift-giving requires careful research, planning, and attention to detail. If you are looking for a unique corporate gift idea, we have just the thing for you. The Gift Architect offers completely customizable corporate gifts suitable for all recipients. Feel free to contact us today to learn more.