Wedding Gift Etiquette Guests Should Always Follow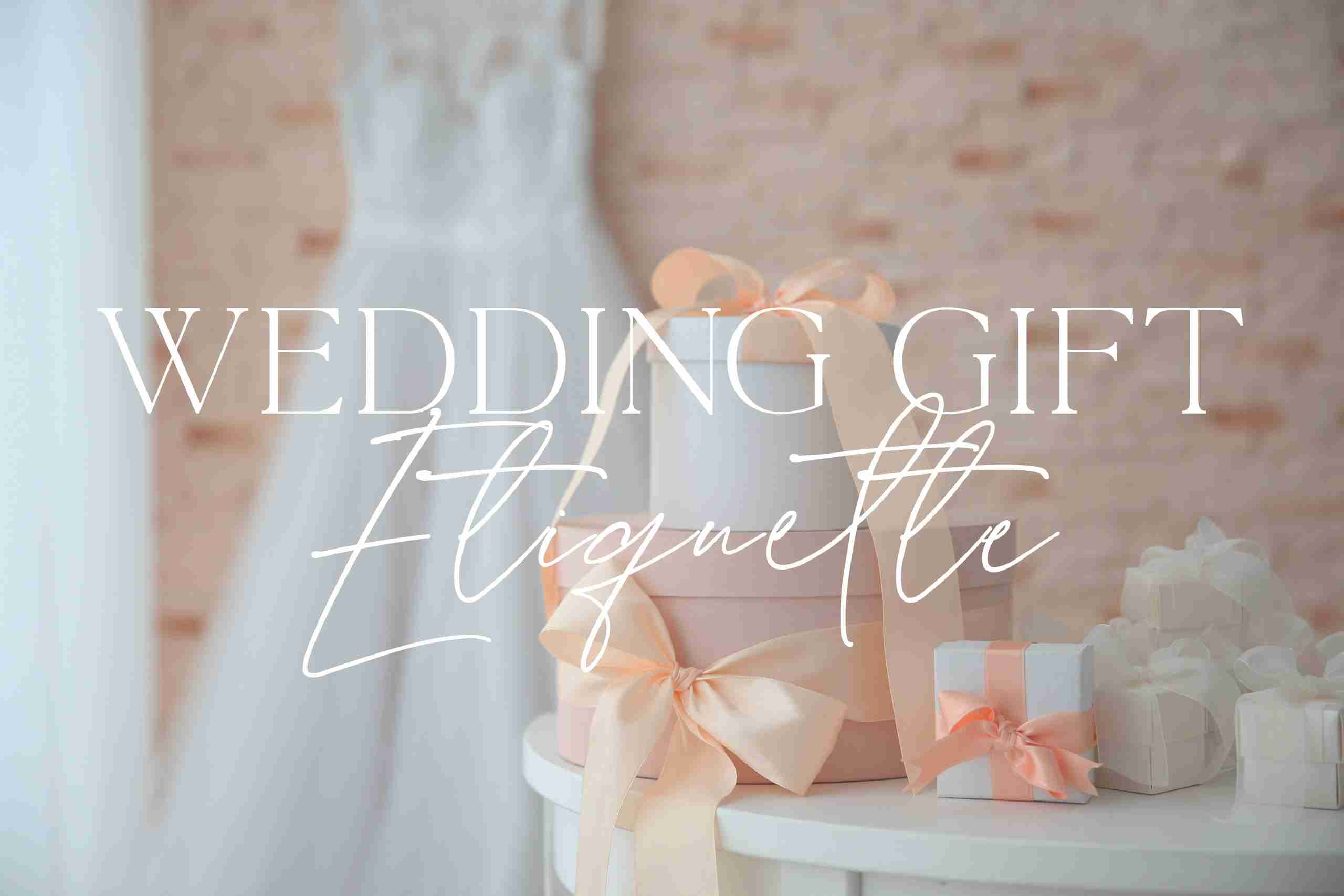 Weddings are a time for joy and celebration. Two people in love are beginning a new life together, and friends and family gather to support them on this special day. Even though gifts
are not technically required, they are certainly encouraged. After all, who doesn't love receiving presents?
However, with so many options out there, it can be tough to decide what to give the happy couple. There's also the question of how much to spend. To help you navigate the tricky world of wedding gift-giving, here are some etiquette rules to follow.
Use the Couple's Registry
If the couple has a registry, it's generally safest to choose something from there. The registry is a collection of items that the couple has selected as being ideal for their needs and interests. By choosing a gift from the registry, you can be sure that you are giving the couple something they will truly appreciate and use.
Many couples include a wide range of items on their registry to accommodate a range of budgets. As a result, you can find a gift within your budget that will still be meaningful and appreciated.
Of course, you're not required to get something from the registry, but it's usually a good idea. If you do choose to go outside of the registry, make sure to put some thought into it. A couple will appreciate a thoughtful, unique gift more than something that's just expensive.
Contribute to a Cash Fund
It's not uncommon for couples today to already have many of the household items they need by the time their wedding day arrives. In this case, asking for cash instead of physical gifts is perfectly acceptable. Many couples set up a cash fund that they can use to pay for their honeymoon, buy new furniture, or make a down payment on a house. If you decide to give cash as a wedding gift, include a card so the couple knows who the gift is from.
Chip Into a Group Gift
If you're unsure of what to give the couple or want to pool your resources with other guests, you may want to consider buying a group gift. This is a great way for families and friends on different budgets to chip in for a more expensive item. When choosing a group gift, it's important to take the couple's taste and needs into account.
For example, if they are registered at a particular store, it may be easiest to purchase a big-ticket item from their registry. Whatever you decide, ensure that all of the contributors are on board with the final decision.
Give an Amount You Can Afford
When buying a wedding gift, one of the most daunting questions people face is how much to spend. Most people spend more on close relatives and friends and less on coworkers or distant relatives. Ultimately, you should spend what you can comfortably afford.
Depending on your budget, you may want to consider your social calendar if you have to gift something to another couple or another person soon. If you have a busy gifting season, you can lower your budget to accommodate everyone. Find gifts that you can reasonably afford without leaving anyone out.
Give the Couple a Unique Experience
Sometimes you don't need to get a physical present or give cash. You can go the unique route and give the couple a beautiful experience they can have together. For instance, you can give them tickets to an opera show, a cooking class, or a fine dining experience at their honeymoon destination.
You could find a wine-tasting event or give them gift vouchers for a spa or massage parlor. You could think of many things depending on the couple's likes and hobbies.
If you're planning to attend a wedding soon and want to gift the couple something nice, this is the wedding gift etiquette to follow. If you need help with gift giving or still have no idea what to gift the lovely couple, please contact the Gift Architect today.