Long Haul Flight Essentials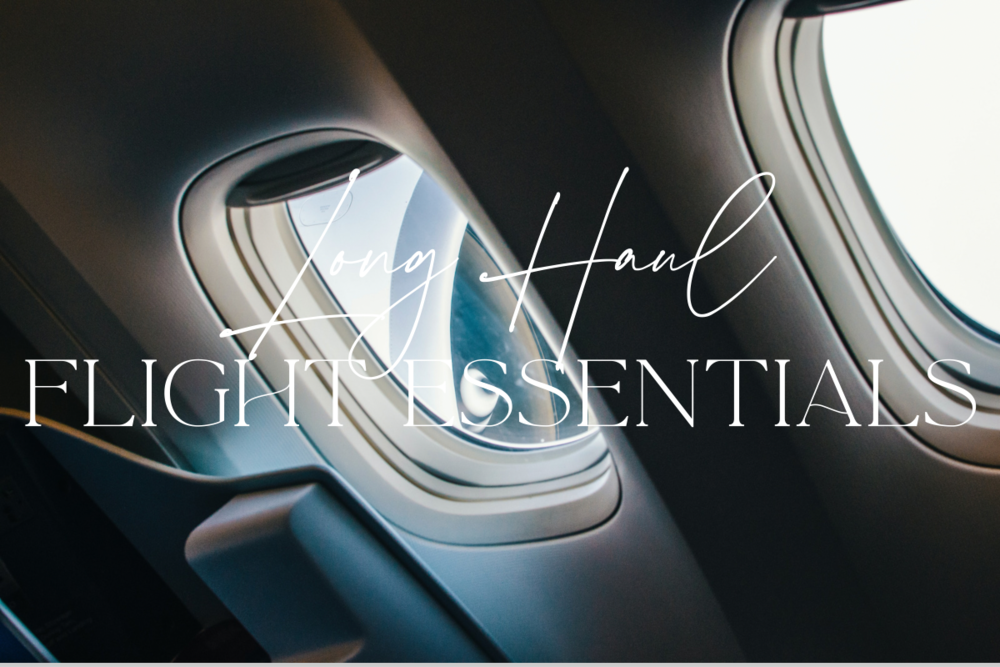 I love traveling, but more importantly, I love flying. Do you know that feeling as the plane speeds down the roadway and then becomes airborne? Love it! What I am not fond of, are airline amenity kits. So here are some products that will make your next long-haul flight a lovely experience. 
Maybe you are a nervous flier, have a difficult time sleeping in general, or prefer an upgrade to the airline's pillow and a sleep mask. If so, the travel set from Slip is for you. The matching silk pillowcase (pillow included) and sleep mask set will have you sleeping in comfort and luxury.
To compliment the pillow and sleep mask, This Work's Deep Sleep pillow spray is a clinically proven sleep aid. It is shown to help you fall asleep faster and wake up refreshed — a must-have sleeping on land or in the air. 
Airline air is so dry and dehydrates the skin. The hydrating face mist from Herbivore helps to resolve that issue. 3-5 spritzes and you are set. 
2b, Chapped Lips Are Unpleasant.
An excellent solution is the lip duo from NCLA Beauty. The scrub exfoliates and then the balm adds the much-needed moisture. 
The Trip Mitt from the folks at Trip Wipes is a smart way to clean down the hard surfaces around you. 
For your hands, you are always in good company with the award-winning hand sanitizer from Noshinku. Unlike most sanitizers that leave your hands dried out, this formulation is infused with botanical extracts that moisturize.
The screen wipes from Well-Kept are a must-have. They keep your device's screens and glasses clean and smudge-free. I always have a pack with me.
Enjoying a cocktail while flying definitely enhances the experience. The cocktail kits from w&p design allow you to do just that. The kit provides the essentials, you add the alcohol and you'