Collaboration with Monica from Skybluepink Studio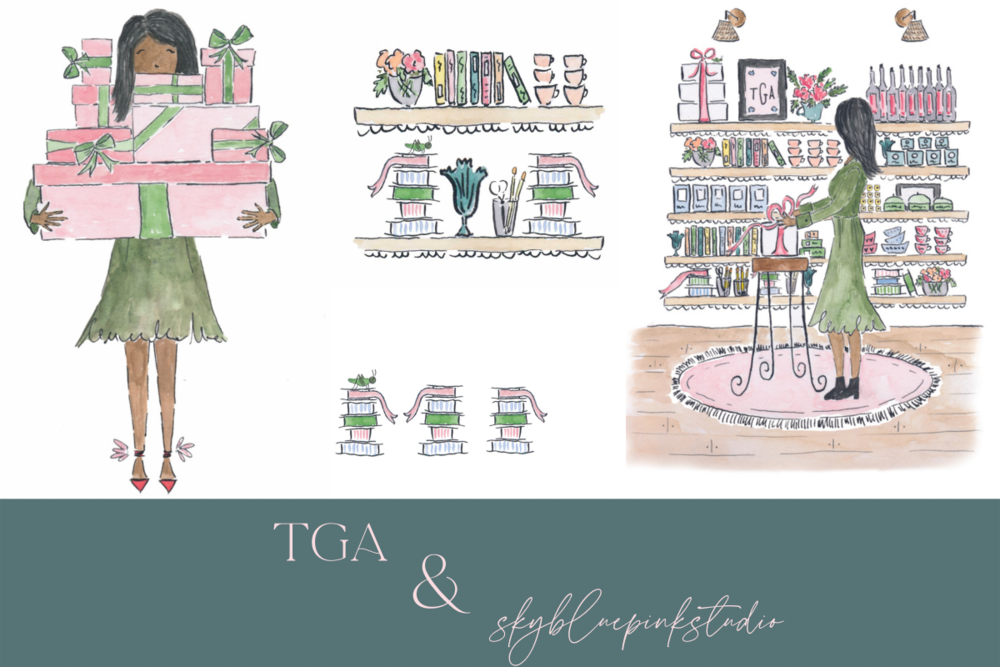 When I sat down to start planning for Holiday 2021, I knew I wanted to refresh our packaging accessories and stationery. My goal was to infuse a sense of whimsy and wonder with a custom gift hang tags, notecards, tissue paper, and insert cards.
Through our regular hang tag vendor (Tiny Tag) I came across Monica's work. The holiday girl she designed for Tiny Tag was one of the most darling things I'd come across on IG in a while. I just knew that a TGA gift girl would be the perfect compliment to the holiday collection.
Working with Monica was an absolute delight. It always amazes me when working with creatives who have the vision to take my words and visually represent them with an uncanny amount of accuracy. I wanted whimsy and wonder consistent with TGA's brand aesthetic — and that is precisely what I got.
The stationery suite is sublime. I cannot wait to share it all with you and I look forward to many more collaborations with Monica. To see all of Monica's amazing work, check out her IG @skybluepinkstudio.
Honestly, look at these. How darling are they? Cuteness overload. Hopefully, this added a touch of whimsy to your day.