Benefits of Corporate Gifting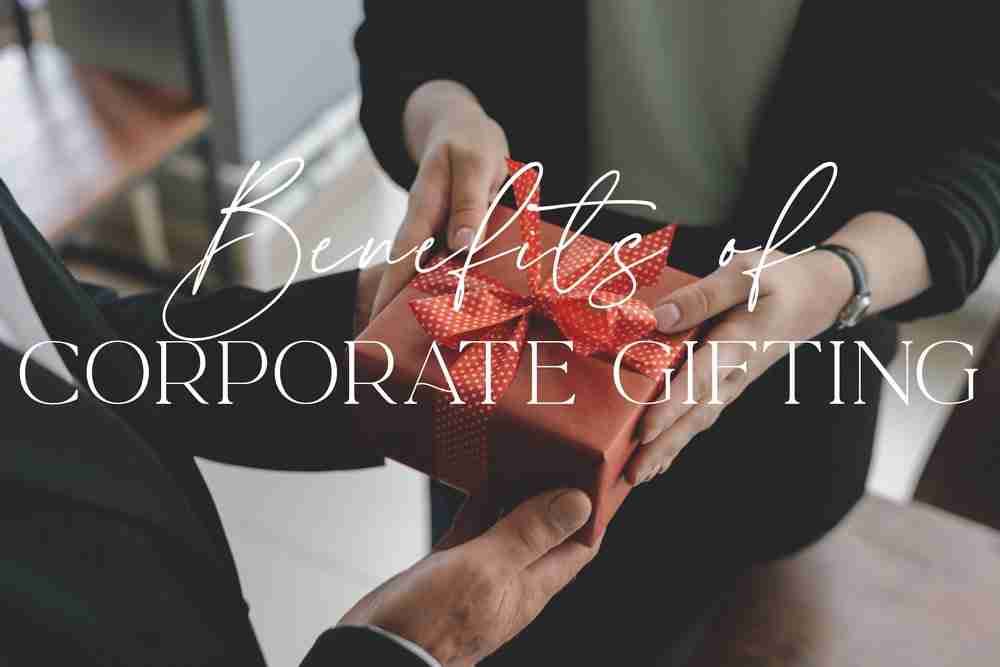 The success of businesses depends on several factors. Customer loyalty, employee productivity, and business relationships with vendors rank highly among these factors.
A corporate gift is an excellent way to strengthen the bond between stakeholders. Corporate gifting can also help improve your business' performance. Understanding corporate gifting helps companies develop strategies that contribute to business growth.
The following are some ways corporate gifting can benefit your workplace.
Motivates Employees and Increases Productivity
Corporate gifts are a thoughtful way to appreciate employees' contributions to an organization. 70% of 1,470 American respondents agreed that a holiday gift made them want to work harder at work. Like any other human, employees want to feel acknowledged for their contributions.
A gift elicits strong emotional responses from employees. A gift helps employees realize their efforts are instrumental to the company's success. A personalized gift encourages personal and professional development.
A project milestone or anniversary gift is a heartfelt gesture that reminds employees that they are invaluable. A business that recognizes employee efforts benefits from improved morale and increased productivity.
Fosters Employee Loyalty
The business world is getting increasingly competitive. Companies are looking to stand out to hold on to the best employees. Gifts are one item companies can use to connect with their staff and promote employee loyalty.
Life can be challenging for an onboarding employee, and it's easy to feel out of place. A warm welcome gift for new employees can leave a lasting impression to make new employees feel like they belong in the organization. A new-employee gift hamper can be a rewarding exercise that fosters employee retention.
Absenteeism is one of the common causes of employee termination. Gifts can help lower absenteeism rates because employees stay where they feel appreciated. A well-curated gift may give your employees that sense of purpose and reason to sacrifice for the company's excellence.
Strengthens B2B Relationships
Businesses depend on each other to sustain themselves and grow. Therefore, B2B gifting should be thoughtful. A good corporate relationship is the backbone of B2B partnerships. A well-curated B2B gift program supports suppliers, local businesses, and potential partners.
A company can leverage a promotional or casual gift to forge a professional bond. For instance, a personalized gift handed to a potential supplier as a thank-you gesture beforehand can land a professional deal.
Knowing about your client's special occasions, such as anniversaries or festivals, can help add a personal touch to the gift.
Increases Brand Loyalty in Customers
Businesses aim to maintain their repeat buyers for the growth of the company. Gifting clients is one of the best ways to express gratitude for their continued support.
While it's not required, gifting long-term customers shows that the business cares for more than just the bottom line. Customers will notice and will look forward to receiving corporate gifts.
Handpicked gifts on special occasions help build new customer ties and strengthen the old ones. Eventually, the gift is a subtle invite that will keep your customers willing to continue doing business with you.
Promotes Brand Exposure and Is Cost-Effective
Every corporate gift you send out essentially puts your company name or logo out there. Practical gifts that delight the receiver are more likely shared on social media and amongst family and friends. Word of mouth yields visibility and awareness for your brand.
A tangible gift also evokes genuine emotion and provides long-term exposure. Compared to monetary incentives, corporate gifting has a minimal cost per impression. And the gift will continuously generate interest in the eye of a third party.
Now that you better understand corporate gifting and how you can do it, get giving. For exceptional marketing and corporate gifting ideas, contact us at The Gift Architect today. We offer custom corporate gifts depending on the business you're running and your budget.