Let's Talk Corporate Gifting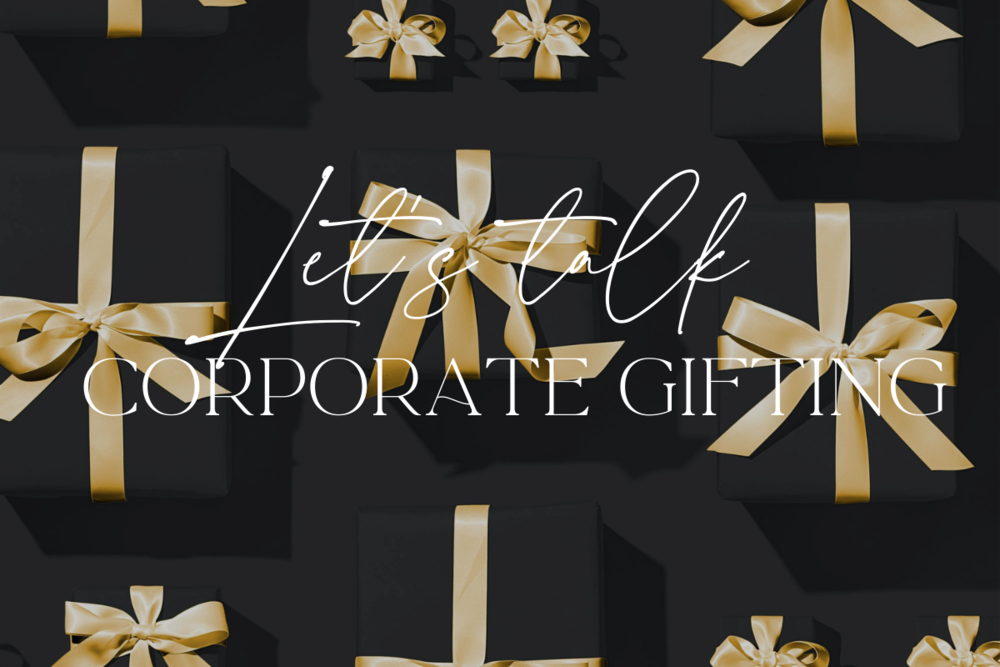 I'd estimate that 90% of my motivation for starting TGA was rooted in the sarcophagus in my basement that held the myriad water bottles I amassed as the recipient of corporate gifts over the years. I remember a conversation I had with some colleagues. After receiving yet another branded water bottle, someone quipped, "Just give me the cash, I don't want or need another water bottle." 
That exchange got me thinking that there had to be a better way for businesses to thank their employees without giving a "gift" that is ostensibly corporate swag — and would never be used. It would just collect dust in some obscure place in the kitchen pantry or basement. That gift would be a waste of money and a missed opportunity to engage with employees and strengthen bonds. 
I've been working on a semi-custom corporate catalog over the past few weeks, so corporate gifting has been on my mind a lot. Here are 5 things about corporate gifting I encourage you to consider, especially as we gear up for a very busy gifting season. 
1. Have a Strategic Gifting Program 
Hiring a gifting company that aligns with your brand and goals — to develop your strategic gifting program — allows for a seamless and hassle-free experience that will meet your business' unique gifting needs. It also frees up your time and energy, allowing you to focus on the other more important business needs.
"Do I really need to hire a gifting company?" That's a question you might be asking yourself. Think of things this way. If you had a cavity, you wouldn't perform your own root canal. You would rely on the expertise of a trusted dentist. Likewise, when you rely on the trusted expertise of a gifting company like TGA, you can have confidence we will meet your gifting needs.
Our approach to using branded elements is that their use should not reduce the gift to corporate swag. Therefore, I don't typically recommend placing your logo on all the items that make up the gift. Corporate swag is a marketing product and not a gift. Remember the objective of corporate gifting — it is an expression of appreciation, it's relationship maintenance. Your employees, vendors, and partners already know who you are, they don't need to be marketed to. My advice? Skip the gift that reads as corporate swag. 
Where I do recommend including your logo is on the packaging. The insert card, closure paper, closure sticker, and belly band are the places for a branded element. Trust me, your employees, partners, and vendors will appreciate your gift — that is not corporate swag — so much more.
I realize it's July, and the end of the year or holiday gifting isn't at the forefront of your to-do list. The talking heads are raving about the retail boom. People are shopping and spending money. As we inch closer to holiday 2021 this trend will continue and grow. To be sure everything goes smoothly, let's get your TGA consultation with me on the books by September. Then you can continue on knowing your end-of-year/holiday gifts will not only be brilliant but will deliver on time. 
We sacrificed so much last year. We all went through this devastation and trauma together. While it isn't over, things are certainly so much better and will only continue to markedly improve. Our resilience, the humanity and community displayed during that very dark time, are all things to be wholeheartedly celebrated. 
This year, I encourage businesses of all sorts and sizes to be generous in their expression of appreciation for those who ensured the business would continue to run — and in some cases post record numbers. Honour the clients who stuck with you when delivery dates were unsure. Reward the employees who worked the frontlines — our healthcare workers, our supermarket workers, our delivery drivers and fast food workers too — courageously, showing up to work unsure if they would be exposed and what the outcome would be. In a thoughtful and meaningful way, thank the teachers who pivoted to virtual learning with mastery and grace.
Let the spirit of overwhelming gratitude guide your approach to gifting this year. So don't delay, schedule your TGA consultation with me today and together we'll make your end of year/holiday gifting sublime. 
I look forward to generating gifting magic with you!