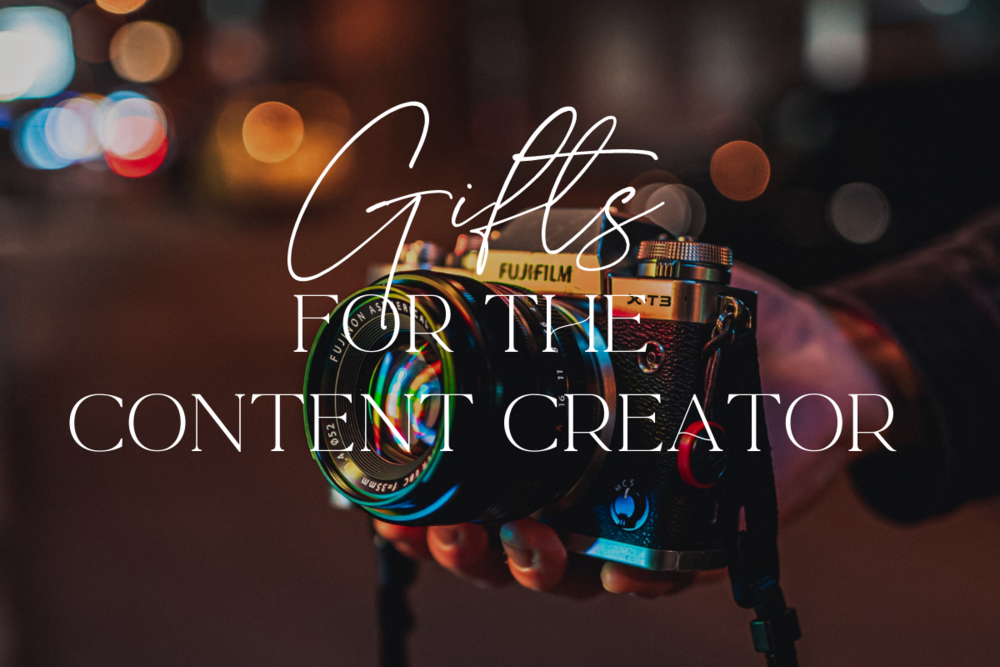 Like so many of us during the past year, you likely know someone who made a career pivot. A popular field has been content creation across platforms like Tik Tok, YouTube, and Instagram. Supporting this step into creativity doesn't have to be a challenge. Here are some gifts ideas, ideal for the aspiring creator in your life. 
1. Mobile Storage Solution
The Jumper Photo by Brevite. Billed as a bag that sells out every 30 days, the intentional craftsmanship is unrivaled. From the easy access to the tripod holder, this backpack is sure to be on every creator's wishlist. 
The mobile creator lighting and the audio kit is essential. No matter where this kit guarantees your creator has the best gear to flex those creative muscles.
LaCie Rugged. Well regarded in the industry as one of the most durable and trusted storage solutions. Another must-have of the content creator. 
4. Skill development and mastery
A skillshare membership. This online learning platform covers the full gamut of creative domains. Whether the objective is to hone and refine extant skills or pick up a new skill set, a skillshare membership will help to facilitate that end. 
So, when your niece's birthday rolls around this year — and all you can recall is that she makes videos for the internet — be the cool aunt and skip the gift card.