5 Products & Services to Help 2021 Start Off Right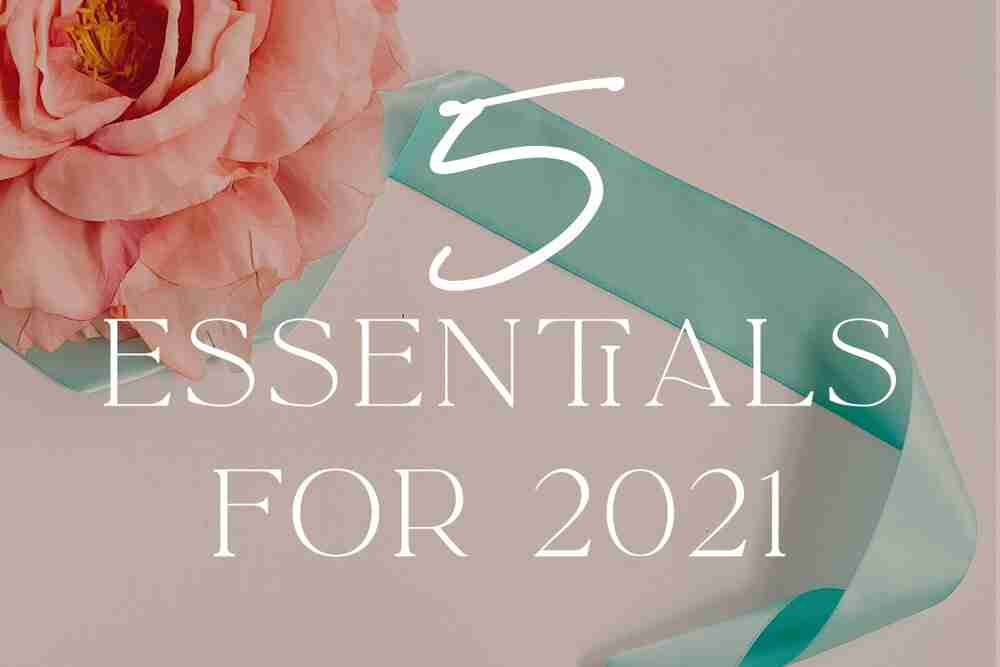 The original introduction to this blog post was written on December 26, 2020, with the plan to post in the beginning of January. Back then we collectively looked to the ushering in of 2021 as a way to reset from the trauma of 2020. 2021 was but a newborn and we were beyond disappointed. That doesn't mean it can't still be a reset. So, we try again. February is here and how it shapes up, is entirely up to us.
As we eagerly and earnestly anticipate the new year, we look to the promise of improvement and betterment— both personally and professionally. The desire for a better year is no more acutely expressed in our projections for 2021. We have put together a list of five products/services that will help start 2021 off right.
At the height of quarantine, many of us took to baking and cooking to punctuate our pajama-clad, Netflix-devouring days. For others, we entered the space of content creation. In an attempt to refine and build upon extant competencies, online learning platforms like Masterclass and Skillshare are fantastic resources. Visit www.masterclass.com and www.skillshare.com for more information. 
Rediscovering and reconnecting with nature has been another by-product of 2020. VSSL provides an array of high-quality products to keep you well-prepared during your outdoor adventures. Visit www.vsslgear.com for more
A really thoughtful inclusion, showing your guests their comfort is important.Climate change became one of the global issues in need of urgent attention in 2020. Reducing our reliance on single use plastics is an implementable adjustment. From metal straws to glass water bottles and ceramic food containers, W&P has an aesthetically pleasing range of eco-friendly products. Another helpful tool is reusable bags. Whether it's for use at the market or at the gym, Baggu's line of bags is sure to meet your needs. Visit www.wandpdesign.com and www.baggu.com for more information. 
We are so much more aware of the importance of proper hand hygiene. Touchland prides itself on hand sanitizer with antibacterial, antioxidant, moisturizing, and hydrating properties. For an additional layer of moisturizing, La Chatelaine's luxurious French hand lotions are unrivaled. Visit www.touchland.com and www.lachatelainebeauty.com for more information. 
One of the truly remarkable traits about children is their seemingly unending capacity to be curious and inquisitive. Given that propensity, it is never too early to plant and nurture an interest in STEAM subjects. A subscription box — like Kiwico — is the ideal way to ignite such interests in children of all ages. In fact, Kiwico caters to children 0 to 14 years of age. It is an activity both parents and children can feel good about. Visit www.kiwico.com for more information.